The Make an Impact Global Energy Pledge is an initiative to raise awareness about climate change and to motivate people to modify their behaviors to help reduce their environmental footprint. The Global Pledge, offered as part of a corporate partnership, provides a set of actions that are associated with a specific carbon emissions savings. The savings are based upon user locations and localized energy data. The application was designed to be user friendly, interactive, and responsive. Users that take the pledge receive an email confirmation with a record of their selections and links to related resources. Administrators have access to reports to easily view participation levels and peform analysis on the submitted pledges.
Audience & Topics
Corporate Employees
Environment | Energy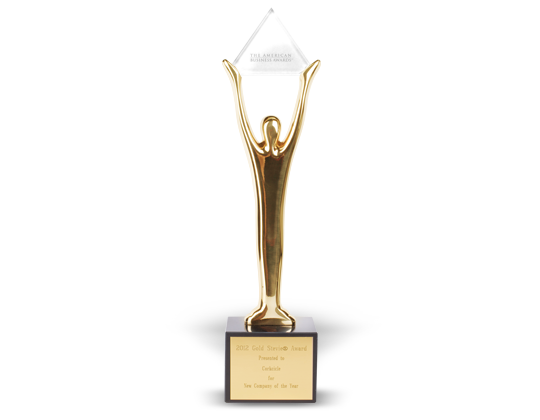 2014 Gold Stevie Award Winner
Global Issues Campaign of the Year
The Make an Impact Global Energy Pledge campaign, which included offline promotional activities as well as the pledge website, received a Stevie Business Award in June 2014.
Impact
More than 3,000 international employees from Make an Impact's corporate partner pledged to take action to conserve energy and help save the planet.
+
2
6
6
0
0
0
0
Pounds of CO2 Pledged
Roles, Deliverables and Methods
Developer
Responsive Website for Desktops, Phones, and Tablets; CMS and Administrative Reports
Responsive and Mobile
The Pledge site is fully responsive so that it displays beautifully on all devices — desktops and laptops, tablets (e.g., iPads), smartphones (e.g., Android / iPhones) and similar devices. Not only is the pledge application built for any device, but it's also optimized so that it's snappy even on a mobile cellular connection.
Past, Present, and Future-ified
The development requirements specified full functional support and compatibility with Internet Explorer 7 and 8 (IE7 and IE8), as well as all modern browsers (Chrome, Firefox, Safari etc). Done.
Fast, Like a Rabbit
There were expectations that the pledge site look good and work well on low-bandwidth connections. Pretty and fast? No problem. The fully rendered pages are well under 500kb and the site receives an A grade (score of 99 out of 100) on YSlow.
Content Management and Reporting
Editors have easy access to editable areas, as well as real time, regional reports. The data sets are fully exportable for deeper analysis in Excel.