April 21, 2012: Washington, DC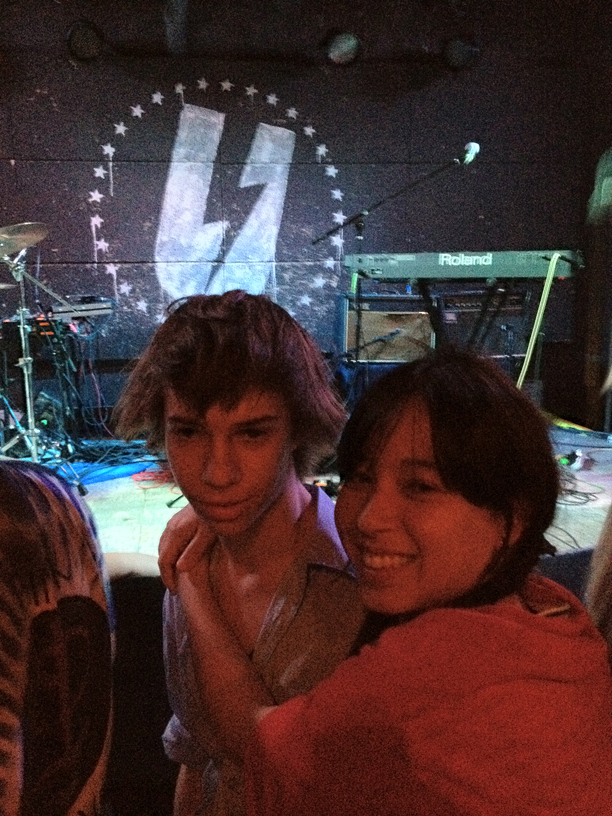 I'm sorry for asking you to quit your incessant talking while Chairlift finished their encore. (No I'm not.) And I'm sorry for deliberately spilling water on the floor beside your open toe shoes because you were elbowing me and my girlfriend. (No I'm not.) End Confession. May a heaven await me.
Putting that annoyance behind me, this show was a pleasant surprise. To be honest, it was chosen because it was one of two bands I recognized that were playing the weekend of the visit of Valentine's teen brother. We thought it was going to be his first concert. It turns out it was his second, but that didn't weaken our enthusiasm much. Really, I only knew Chairlift because I heard "Bruises" on a commercial a few years ago and bought the track. I listened to their first album a handful of times after that, but it never caught me. So again, a pleasant surprise. I liked more than Bruises (which may in fact have been the "lowlight" of their set).
My favorite parts probably sound like miniscule points of a show, but they showed me that the band is more than the expected pop. For instance, I loved how the lead vocalist, Caroline Polachek, started off the show with an elongated scream into the mic a la Robert Plant on Immigrant Song. Extra credit goes to Chairlift for what seemed to be extended versions of several songs. This is not the sort of group I'd expect to deviate far from their recorded renditions. (That point probably needs verification because of my lack of familiarity with their recorded music.)
Chairlift's encore was especially well executed. Polachek started by suggesting that "you should close your eyes for this one--I think you'll really like it." She was right. I went about 2 minutes with my eyes closed as they kicked off a atmospheric instrumental infused with extremely deep bass and then flowed nicely into one of their songs. The first was followed by two more for a really solid encore.