October 28, 2013: Brooklyn, NY
Second stop on the Introduce Beau-Frere to Rock Shows tour. Finding an all ages show in New York that's bearable, interesting, and worth the buck isn't all that easy. Fortunately, there's a place in Williamsburg called Death by Audio (DBA) that hosts all ages shows, with a focus on indie, most nights of the week. Monday night's line up included the Dutch Jacco Gardner and American Alex Bleeker and the Freaks, with first opener Celestial Shore.
Points to DBA for making us look somewhat cool before the eyes of sixteen and thirteen year olds. DBA is in a semi-gentrified neighborhood of Williamsburg that is as industrial as it is commercial or residential. The entrance, for example, is an unlabeled steel door along a strip of warehouses / workshops. The inside is a bare bones converted workshop decorated only by large wall murals.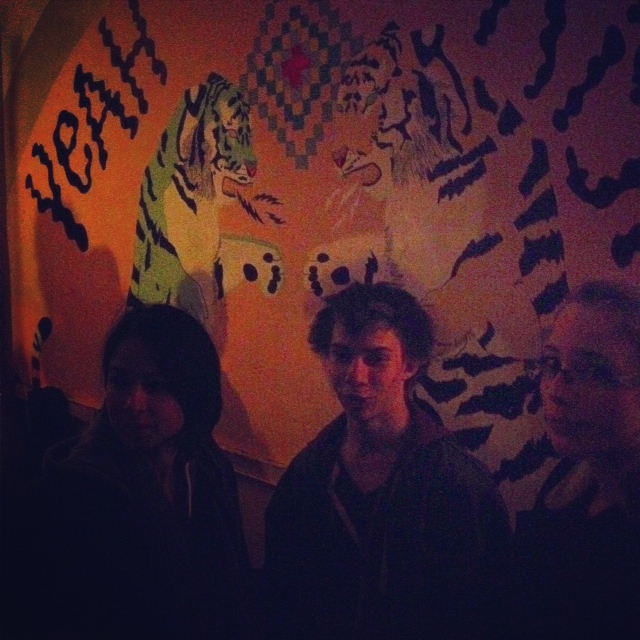 We caught the last two songs from the three-piece Celestial Shore, that in retrospect may have been the most interesting of the acts with its seemingly random tempo changes, rock breaks, and fluctuations from clean to overdrive-laden.
Next up was Alex Bleeker ATF. This was the band that caught my ear during advance research. Their recordings sounded unoffensive (as opposed to a variety of annoying twee and christian-rock-like options) and reminded me in spirit to the alt country of the Silver Jews. Ultimately, my pre-judgements were proven true. Nothing crazy came from their set, but I found several songs rather catchy. Bleeker aptly noted the completion of their extended closer by saying "This is how we rock...in America."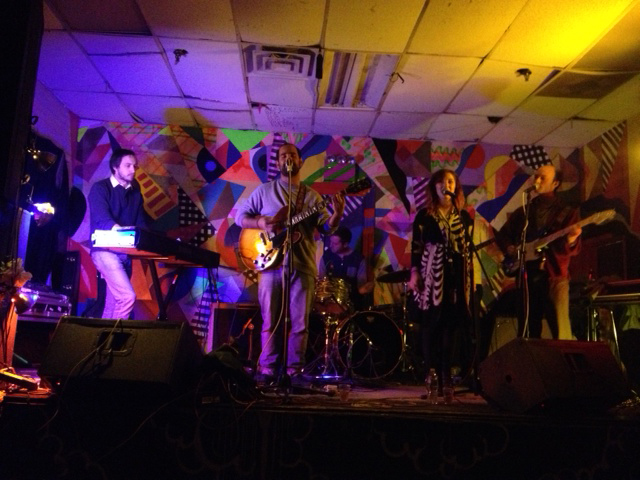 To our young companions, I described Gardner as like "early Pink Floyd -- the Syd Barret times". I have no idea if they knew what I was talking about. I wasn't entirely off the mark, but Gardner definitely had more pop sensibilities than the old Floyd. And that proved to be a good thing for the bulk of our party. For me, I couldn't help but think of the "early clips" that appear in the movie This is Spinal Tap. There was something a touch comical here -- but it wasn't the music per se. Maybe it was the setting as a whole: LSD pop rock, Williamsburg high-high tops and frizzy hair, two teenagers, and me on what's probably the backside of many years of show going. And for your enjoyment, I've embedded tracks from Gardner, Bleeker, and Spinal Tap.